blogging from photobucket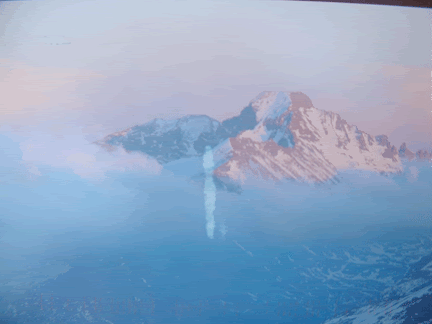 photo by kid sibling. mountainpeak as we crossed west past the rockies.
this is so damned cool!!! ahahahaha... i'm blogging from photobucket. they post the pix you want in an HTML editable text box. i'm still learning, but i think i still hafta log into blogger and make changes there, some marks like quotations, and some tags like < br > don't transfer well enough.
but still!!! ahahahahaha, so perfect. my consideration for blogger has elevated from cumbersome to cool, in my eight months or so of using it (for the third time, first was shortly after it came out, next was to host my sept. 11 site, and latest is now. maybe third time's the charm, after all. ahahahaha).
ulanmaya the internet junkie has arrived on blogger.
dangerous.
woohoo!!!