ashes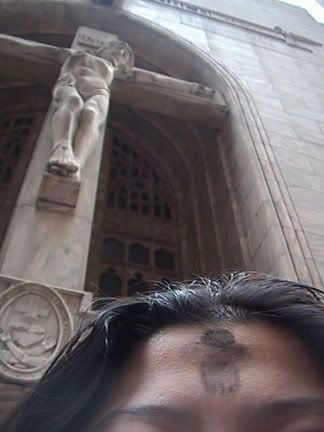 colleagues noticed. but like always i started telling them where to get some, the way i do whenever they ask where'd i get my clothes or the info i just waved around.
"ny and co. $15."
"the web site."
"st. peter's, down the street, st. clare auditorium, till 7 p.m."
and they joke, "i'm goin to hell."
it's ok, there's still time, i wanted to say, but a joke around here about faith and the time you have left on earth is unwise. so i stop. i retreat to my computer and find that an old youth group friend has left me a comment in my xanga.
"what are you giving up for lent?"
oh shoot. i totally forgot.