sushu's green paddy river
sushu
is a student at the university of chicago. i stole this pix of hers coz currently i am at work and am unlikely to go out shooting any type photos anytime soon.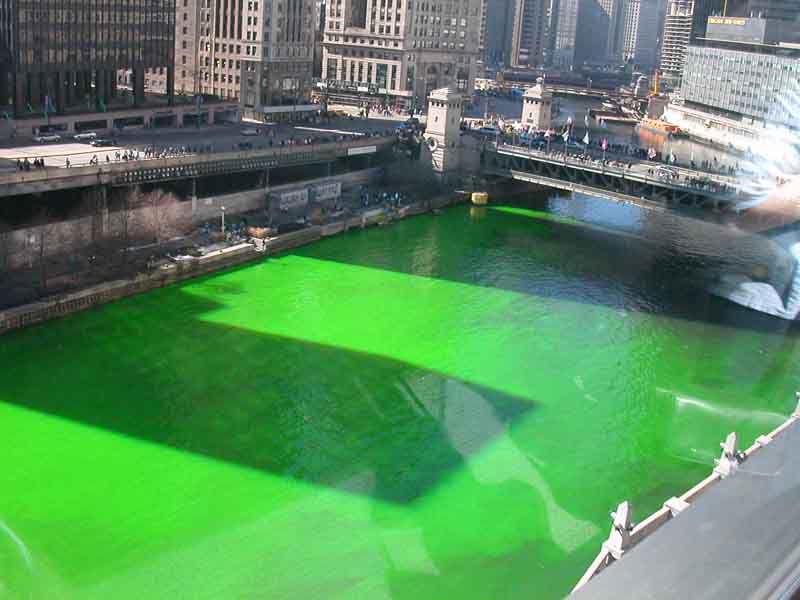 this is from atop the u of c's gleacher center, i think the 3rd floor lounge.

no, that's real water and a real river, ahahahaha. legend has it that dublin officials approached chicago officials for the recipe to harmlessly turn public water works green, every year for the annual celebrations remembering the saint who chased snakes away from the emerald isles. chicago officials refused to give.

happy st. patrick's day! parties and parades were this passed weekend, actually. ahahahaha! but a strange thing happened to me today: i wanted to wear something green, and now i know why. st. joseph's day is this saturday, tho, march 19. poor saint - always overshadowed by swanky patrick.