tree on shelf and glass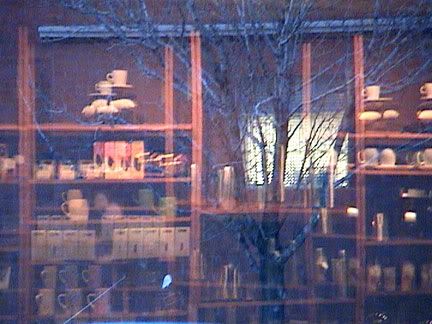 world outside wilts
world leaders effect change
that change lives by the millions
six hours of indulgence,
i schedule once a month
that's greed
for quiet moments
while the world outside
dissolves and entire city scapes
are ground to dust
their demise hastened
by foreigners adept
at convincing us
their truths blanket and save.
i spend six hours
on just my own,
organize the past months' chaos
into yet more passing media;
at the end of my "efforts"
the sun's long left,
memories of images
cooked by mass media
of the middle east
and downtown federal plaza
on saturday
flooded with protests and prayers,
remain.
they chant, "stop the war. stop the war."