vanity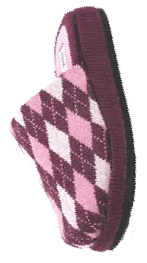 Main Entry:
van·i·ty
Pronunciation: 'va-n&-tE
Function: noun
Inflected Form(s): plural -ties
Etymology: Middle English vanite, from Old French vanité, from Latin vanitat-, vanitas quality of being empty or vain, from vanus empty, vain -- more at WANE
1 : something that is vain, empty, or valueless
2 : the quality or fact of being vain
3 : inflated pride in oneself or one's appearance : CONCEIT
4 : a fashionable trifle or knicknack
5 a : 3COMPACT a b : a small case or handbag for toilet articles used by women
6 : Dressing table
vanity is sarah's older sister, who she worships unconditionally because there's rarely a bond stronger between people than sisterhood. you can be blood related, but it's quite different to have that sort of relationship.
vanity is having pictures of yourself on the shelf for everyone to see. someone named claire did that once to her living room for us all to see. at that time, i blindly looked up to these women who travelled halfway around the world to work here in the u.s., and i thought it was the best thing to spend on yourself, because you won't be on your own in that space. pretty soon you'll get married, and then chaos begins. ahaha. your life isn't yours anymore. and by then, you should be ok.
vanity is going to the gym everyday, even if you don't have to. you weigh 90 pounds and aren't anorexic, in denial, or running away from something. you just really have more metabolism than you know what to do with, and in the midnight, you have no clue how or where to burn all that excess energy. luckily there are 24-hour crunches or gyms open in your downtown apartment building.
vanity is purchasing a highrise condominium downtown, a high 20s floor to see all the ludwig meis van der rohe pieces change disposition from sunup to sundown. high up there in the trellised blacony, you're sure that you'll never be broken in to and robbed.
vanity isn't taking stock of your purchases and making sure you're not spending beyond your means. it's not taking care of yourself so you have energy to spread around your work, any classes, and family and friends. it's not carefully looking back and making sure you're not perpetuating the same mistakes cast in a different light.