who are the people in your neighborhood day
last saturday i saw an old friend at
pintig's open mic.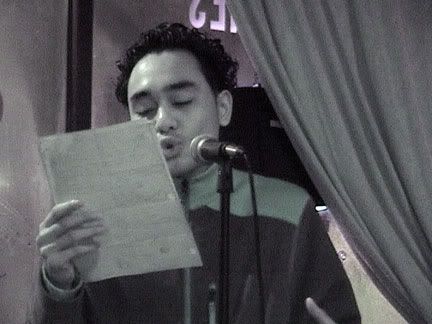 i was totally suprised. he found out about the open mics through a friend of a friend of his.
and then today, while returning from foraging for dinner, i bump into
pintig
veteran andy gaston and his friends, yellow and pj. watda, i say. almost four years of working in this same building and not a soul in sight (except for a youth group friend - we had coffee once and then never got a chance again!), and now people bounce out of the woodwork like hunted termites.
not too long ago, my greatest fear is the mere hint of my different worlds converging - a set of friends from college, another from high school, another from work, another from here, here, here and there. now i think it's so cool! :-D but still how creeeeeeepy. ...