hotel rwanda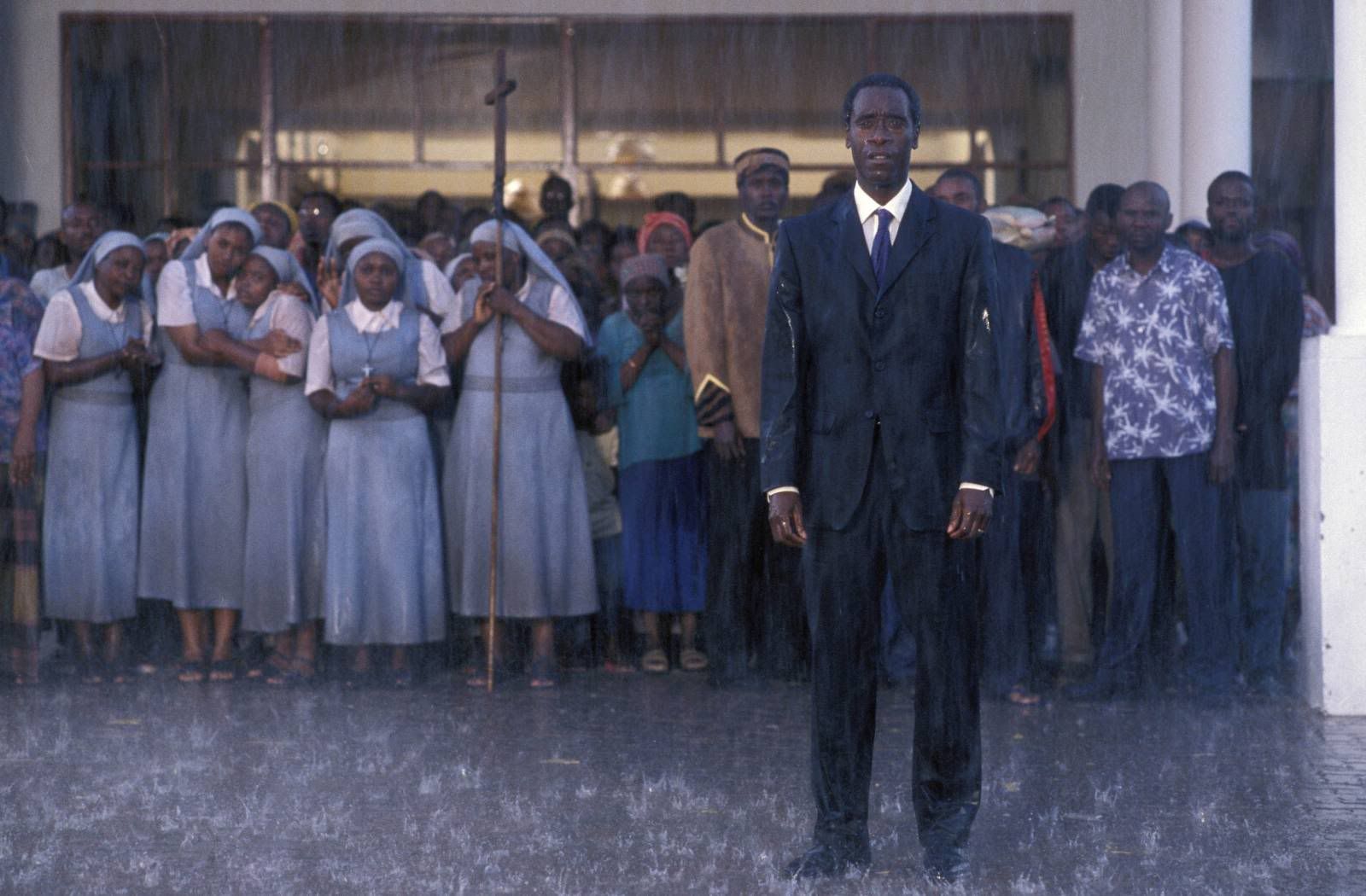 my mother's way of helping the world is making sure her daughter's finished her laundry.
"take out that load, and i'll help you fold," she just said.
we'd just finished watching the best picture nominated "hotel rwanda," and it is as sugarcoated as can be expected. after all, you can't expect sheltered folks like my mother to digest it all in one sitting. you have to break news of one of history's bloodiest and most overlooked - to put it mildly - chapters in history slowly. like tourists inside the bus who left early, we all don't know what's going on. it has to be told little by little.
so my mother started pointing out joaquin phoenix, and in the middle of him protesting his editor that they need to leave the hotel to film what's going on outside, she asked where else did he star. "the village," i said, and asked her to please watch for a moment. she fell asleep in the middle parts.
but only because the film told of the slow build-up to until the UN left the hotel altogether, that part when the belgians came and talked to colonel olive (nick nolte, "the prince of tides"), who then threw down his sky blue beret and huffed past hotel house manager paul rusesabagina's family. "they're not going to stay, paul. they're not going to stop the slaughter," oliver said. [
view clip
]
which is basically what happened. "it was a big miscommunication. no one in the UN would believe it was genocide. no one in the US would act," my sister said, who studied these things passingly as an international studies undergraduate at depaul. the film did quote president clinton expressing his concern that the violence was escalating, it did feature a couple refugees at the hotel turning down the radio when western broadcasters started stammering what calculations it took before violence could be classified "genocide."
but all that didn't matter. what mattered to rusesabagina and his family and his hotel's staff, was that they survive another day, another hour.
the film's web site is doing what any other movie web site would do - promote the film. "when a country descended into madness... and the world closed its eyes... he opened his arms... and created a place... where hope could survive." [
main
]
when you consider the myriad other films of one man buying jews to make unuseable silvercrafts, or of a choir of women surviving the southeast asian jungle to live out a world war, "hotel rwanda" is another one of those stories.
but for people like my mother, who'd had just finished brushing her teeth and now sits waiting on the edge of her sofa, asking her daughter to fetch the laundry so she can help in the folding is the best, most immediate beginning to be expected of her. "one of my patients is rwandan," she said before the film started. this is why she requested i rent the film for her tonight, and we watch it at around midnight, her after-work entertainment in place of CNN or some other movie.
well. time for me to fetch the laundry.