cool coffee cards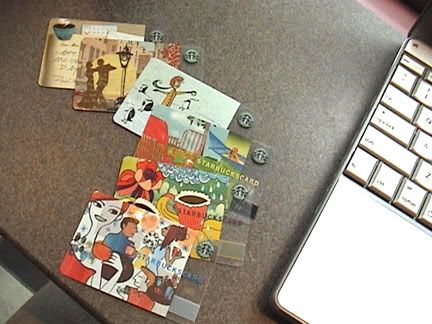 coffee people are a lot more anal, thorough, rambly and organized than most other types i've come across. they often have more than one thing going on given a time of day -
they're on coffee break - they're actually ruminating the mysteries of the universe.
they're chatting on the phone, they're actually forming relationships with a client - for quicker return.
they're writing something - they're actually blogging.
but you can't fault them because they actually render their employers service, even as they cloak their actions well.