feeling crabby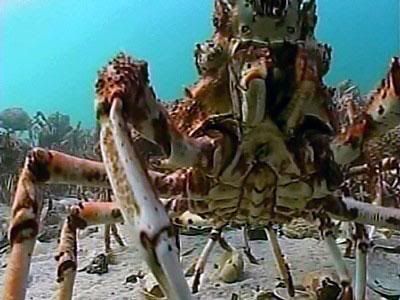 i ain't the only one feeling crabby lately.
thousands of spider crabs have converged off the coast of melbourne, australia, forming a three-foot thick cover the size of a football field.
scientists have no clue why they formed a
crab conference
. they say the event is
extremely rare
.
of course it would be, especially if it's the first time scientists have seen such movement.
otherwise, compared to yesterday, today is a bore day for me! yay! ok, gotta go.