java thriving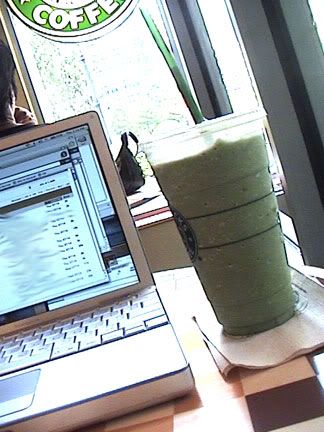 yesterday, starbucks unveiled their latest exotic blend: green tea blended creme frappuccino, a concoction l'ordinaire in asia for years now.
today, at the open plaza of the riverside north building, they gave away starbucks coffee granules, sandwiches and pastries for free.
in the meantime, war mounts the world a presidential ousting, a supreme court resignation, at a time.
when the world finally crashes to bits, those left standing will be cockroaches, pigeons; superheroes and supervillians, fueled by churning espresso machines.