boxing and the philippines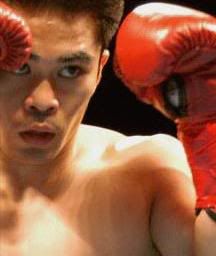 brian villoria [
forum
]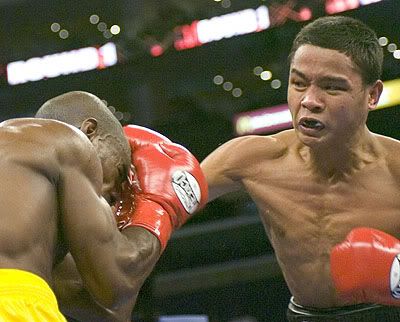 rey 'boom boom' bautista [
forum
]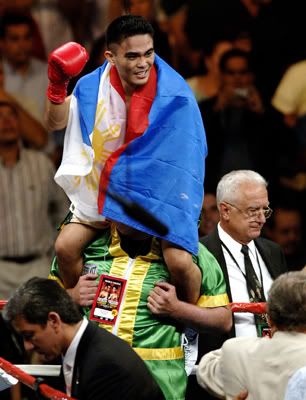 manny pacquiao [
forum
] [
photos
]
boxing is undoubtedly a national sport in the philippines. ardent followers know when fights are on. and i am no ardent follower. all i know's that boxing is the philippines' olympic medal magnet. the games of brian villoria, rey "boom boom" bautista and manny pacquiao flew right over my head because chicago focused on another type of boxing tournament.
last month, the
world boxing council
held training and "global glory" games here, giving press conferences on various players, including hasim "the rock" rahman. all the big media outlets paid attention.
it's another popular sport striving for franchise status, like baseball, basketball and football. their own personality, don king, is using his character status to promote the sport. his crew arranged a news conference with him and the mayor to open the "global glory" games.
king donned a pink glittery jacket, wide-rimmed plastic glasses and wore his long hair like bart simpson. when he took to podium, the mayor shrunk in suprise when king yelled one of his signature approvals. i grinned for fans waiting to get some games on.