packaged and shipped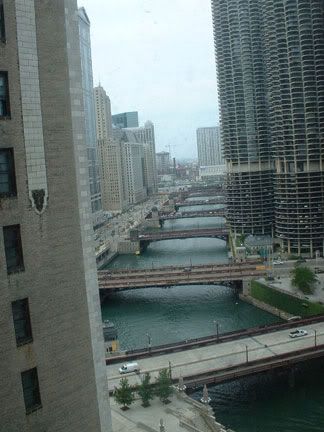 there is a scene in the movie
the shipping news
where a new writer is given a lesson by an editor on how to look at life so that it sells news. tert card asks the main character, quoyle, to describe a storm coming to town.
Billy:
It's finding the center of your story, the beating heart of it, that's what makes a reporter. You have to start by making up some headlines. You know: short, punchy, dramatic headlines. Now, have a look, what do you see? (Points at dark clouds at the horizon) Tell me the headline.
Quoyle:
Horizon Fills With Dark Clouds?
Billy:
Imminent Storm Threatens Village.
Quoyle:
But what if no storm comes?
Billy:
Village Spared From Deadly Storm.
i never have yet had to resort to beefing up a report just so people would read it, but i totally understand why we have to sometimes. sometimes there really isn't any news going on, and your automatic inclination is to pretty up stories. the end result is very good writing, but the real news is almost nothing.
of course, now i've jinxed it, and so the rest of my week is bound to be busy. ...