clothesline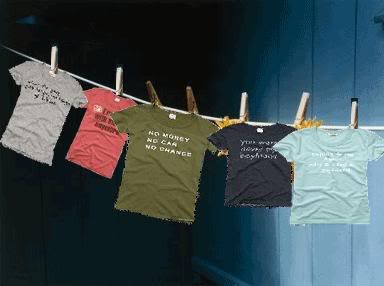 just a lot of random things.
things are back to normal at my house. i think. a good indication's that a couple days ago, i found an almond joy wrapper in the wastebasket in our living room. i didn't say a word, coz i wasn't talking to anyone in that house. and then tragedy struck. and then almond joy and mounds sprung up like mushrooms around the house last night. i
made
a sibling gimme the last remaining almond joy, waiting on her desk. she gave it to me. haaa.
yesterday i actually made it
on time
to class. but i couldn't resist not passing by sbux coz i was early. i fell in line and turned to my left and
voila!
what would greet me as i hung my head: the new plastic christmas cards. woot!
yesterday, like i always do, i entered nordstrom and used their escalator coz i didn't want to climb any stairs, and crossed the store, passing by all these great shoes and clothes. after class, i walked from class to my office along michigan avenue. i didn't buy anything, or planned to buy anything. ha! hey, that's an accomplishment.
yesterday i stopped by a jamba juice to get a fruit smoothie, and the nice barista was on duty. he likes to talk. because the wind had changed and the sun decided to hide so it was freezing outside, i decided to tell him about our pet. and then i fell mute. so he started cooing sorry. and i just shrugged. and then i nodded, coz he asked if we're ok. and then i smiled, ordered a matcha cherry charger and a pastry. and then i stepped aside. the next thing i know's he shared a matcha boost with me and that my food is free. i decided to shut up the rest of the day.
every fall, the maple tree at the end of our block turns a magnificent red. every fall, i plan on stopping for two seconds to take out my camera to post his splendor online. every fall, i forget. now only a hardy half of his leaves remain. he'll again be well-prepared for winter. there are other trees with magnificent yellow foilage and others with green-edged-with-yellow leaves, but... sigh.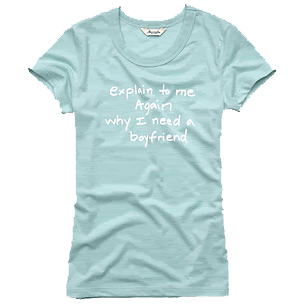 because i fled the office at around 7 p.m. on wednesday, i left all my projects and assignments hanging. one of my editors approached my desk with incredulous-disappointed-you're-not-getting-away-with-this on his face, and to spare my skin, i blurted, "my dog died." his look changed from that to not compassionate, but he said, "if there's anything i could do." and then he left me alone. so i stewed in my desk running after his work and it was good he left me his cell. yay!
yesterday, at least five other people said sorry. i learned then that compassion is much lovelier than pity. so i ran around the office more coz it just reminded me how gossip flies around here, and to never make any mistakes so that only good things about me get spread. i ran out of things to do. so i filled copier paper. hehe.
yesterday, the jamba juice and the matcha boost and the grande gingerbread latte didn't work on me. i just felt warm in my cheeks. i took my breaks and laid my head on my arms on a desk in the breakroom and snored.
i got another "yay! good work, ulanmaya," happy email. i'm happy the editor CC'd it to our overlord. heee.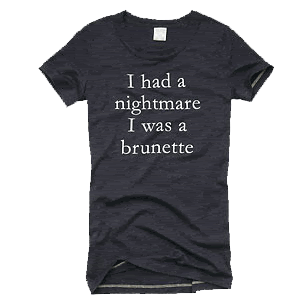 if you click on each one of these shirt bullets, it'll enlarge them so you see the writing across the chest. they are a&f's controversial
attitude shirts
. i can see why a lot of brunettes went whatevs and protested these, ahahahaha. i'm not blonde, so i dunno.