pets
nick
has picked up his dog louis from obedience school today. today is louis' graduation day. lucky dog, i wondered, coz he gets to go to school. we can't afford that for our pets, ahaha.
my sister owns a dalmatian and my mother a german shepherd mutt-type, bouncing, hyperactive, happy mongrel. they're both old dogs. the dalmatian could barely keep up his brother. i tease them, "when are they going to die?" coz i want us to get this cutesey:
it's a shadow dog, or a
weimaraner
. he's a
german pointer dog
, bred to help in hunts. they're impossibly gray, their ears flap when they run, and they're programmed to obey every wish i ask of them: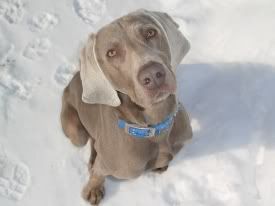 hehe, lookie that.
but as our dogs are still alive, and we could only afford to keep two at a time, i'll just settle for a stuff toy:
hehe, i know it sounds heartless and freaky right now to wish for the pets of others to die soon... and i don't want to think of it when it actually happens. i think they both have heartworm. :-( but it's ok... i already have an eye on a replacement. that, or a pug, hehe: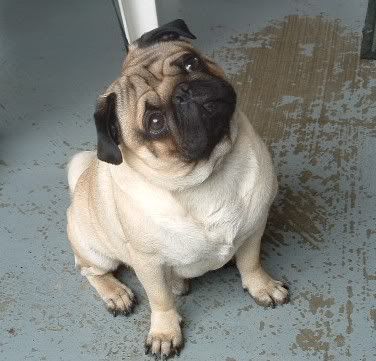 although the black pugs are kinna scary, don't you think?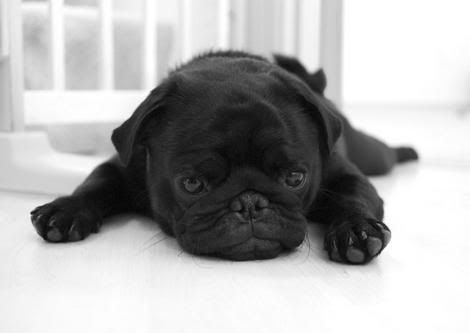 how intriguing... hmm... maybe when the other dog dies. ...