monet's gardens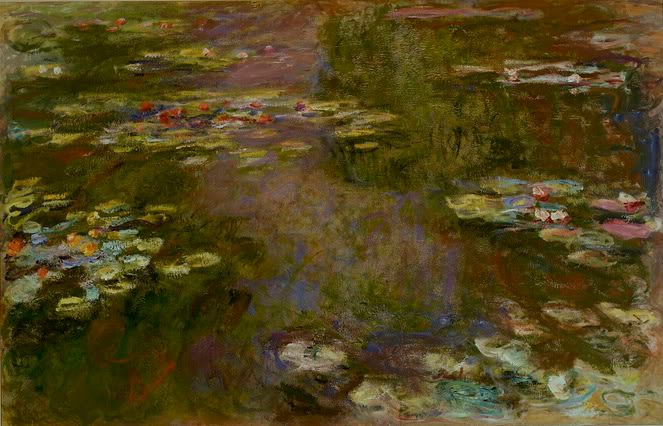 today after class i decided to walk south along michigan avenue and take in the cold autumn air. it was as good a time as any to think of monet. the
art institute of chicago
recently acquired the monet painting above, "water lily pond" (1917-22), from private collector and museum friends, ruth kaplan and her family.
compared to monet's other paintings, the above doesn't evoke immediate interest like
the japanese bridge
painting. it isn't
a splash
like that painting. to me, this painting's centerpiece is water itself, how it flows between water lilies. monet wanted to capture how it flows and changes to capture light and the reflection of trees.
monet's paintings have resonated so much that they've been copied by painters, and then later, by landscape artists and photographers.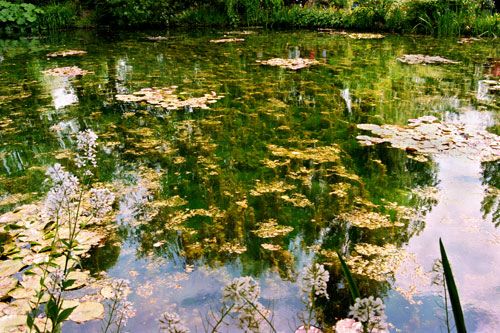 Monet's gardens and flowers
. Keith Sarver, 1998.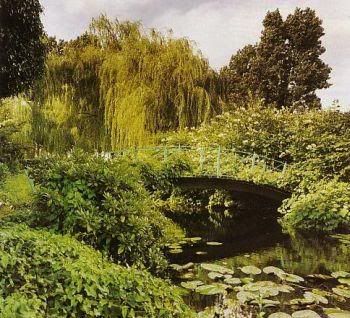 Kasteel Groot Buggenum
, the Netherlands.
with only 45 minutes to spare, i just browsed the art institute's museum shop and found these beautiful panoramic postcards of the real deal - the
gardens of giverny
, near normandy, where monet lived while painting his famous series. after looking at the postcards, i renewed my resolve to visit giverny before i die.
there's just something about gardens that evokes peace and healing. unlike the
chicago botanical gardens
, where there's more of an outdoor museum feeling in that there's specific areas designated for various types of gardens (english topiary, prairie, circle, japanese, and others), giverny looks so much better, ahaha - less very obvious human touches. and if you're a city-dweller, urban-breather, crawly-creature, less of the human trespass is just what you need from time to time. even if it's just on paper.